And we're very excited to share it with you

NO CONTRACT


Website Ordering

Our platform is designed to work on your existing site or let us design a new site for you. No matter which option you choose we'll ensure the user experience is top class across both desktop and mobile devices.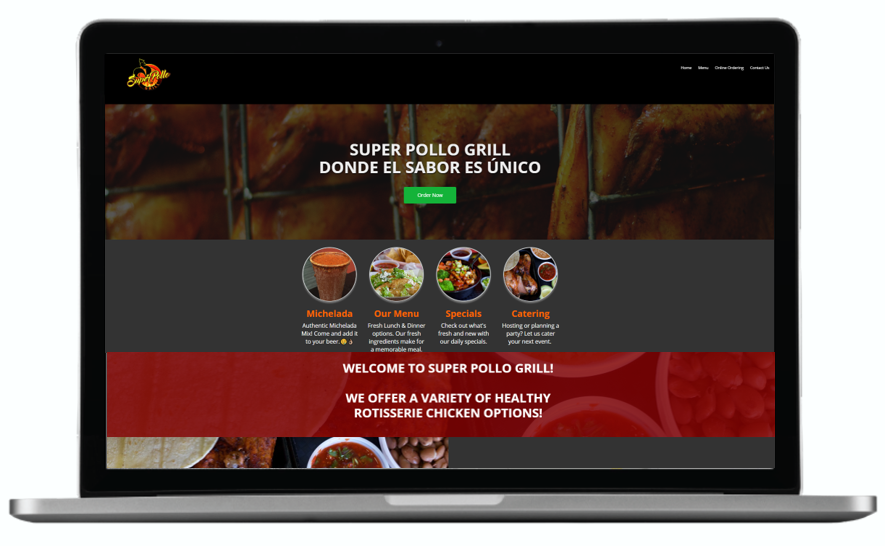 Already have a Website?

 We simply install a few lines of code and you'll be able to start taking orders online. Our team of experts will upload your menu and handle setting the platform up on the backend of your site.

 
 Need a Website?

We've got you covered! We'll create and host a professionally designed website that is optimized to drive sales. Remember this is your site, not a third-party marketplace. That means you have full control over your brand, your customer data, and will never pay a commission fee again!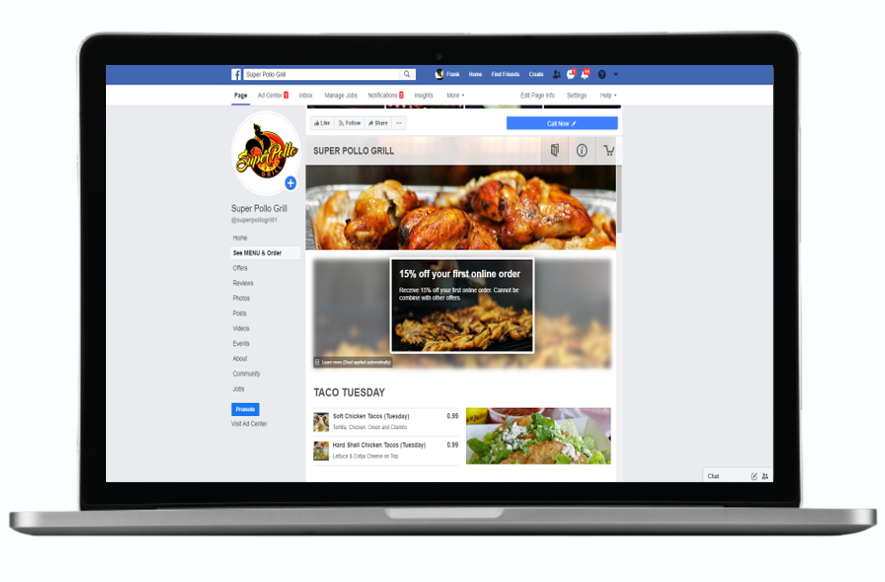 Facebook Ordering

Empower customers to order food directly from the Facebook platform. With our custom-built app integrated directly into Facebook customers can place orders without needing to leave the site. Create a shorter path towards ordering and build brand loyalty at the same time.

 
Table Reservations    

Our platform also gives customers the ability to reserve tables online. You even have the option to let customers pre-order their meals when making reservations. This speeds up service and allows you to serve more customers.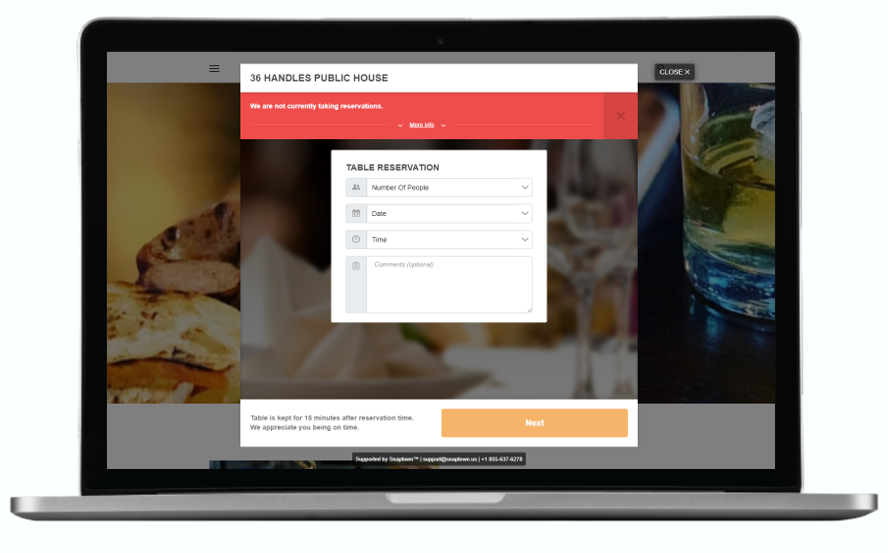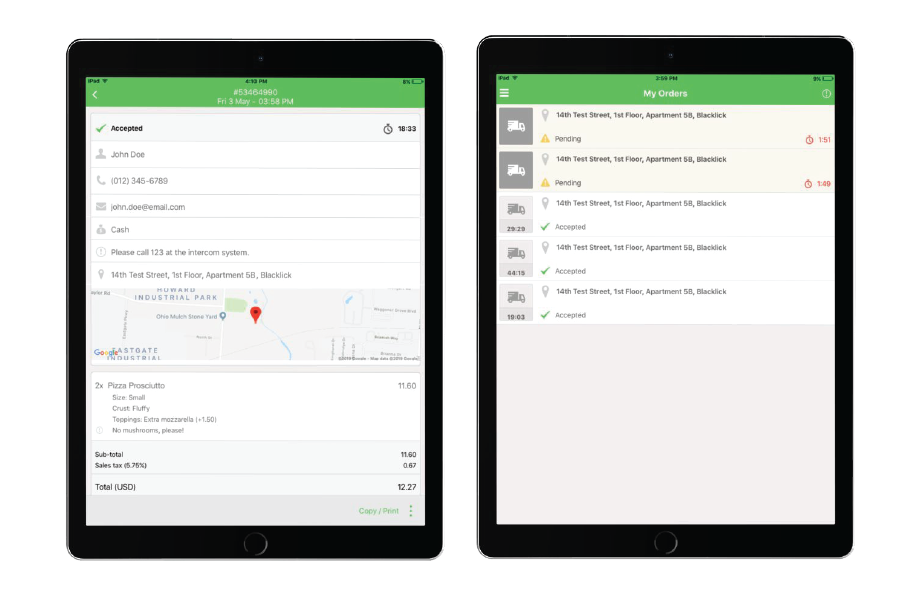 Order Intake

We'll provide you with a free tablet and application that allows you to manage all your online orders in one place. We also provide options to integrate Snaptown Online Ordering with your existing POS system, delivery service, and payment gateway.

 
Analytics & Customer
Data Collection

Access your restaurant dashboard and gain insights into your customers and their behaviors. Learn what menu items you're selling the most and who your best customers are.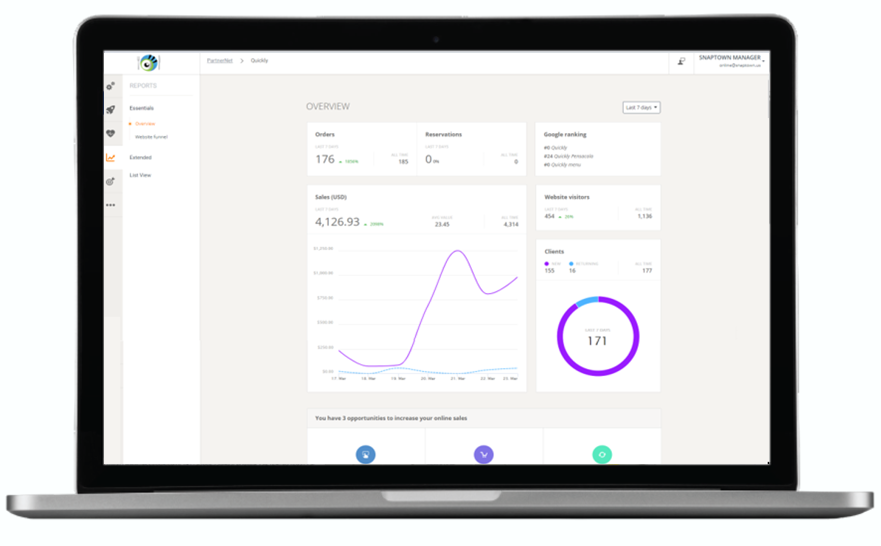 Email Marketing

Take action on insights gained from your customer data with targeted email marketing campaigns. Our email platform features easy to use templates and a drag and drop interface allowing you to create rich email content in minutes. Automated emails to offer discounts to new customers or reward loyal customers with a special offer. You can segment your customer data and create custom campaigns as you see fit.

 
YOUR

ONLINE

ORDERING PLATFORM


 


Analytics and Customer Data
Unlike most online ordering marketplaces, we give you full access to your customer data. You'll have access to our reporting and analytics dashboard where you can discover valuable insights about who your customers are and what their ordering.

Let customers order directly from your website on desktop or mobile. If you don't have a site we'll create one for you.


Email Marketing
 
Put your insights into action with our email marketing platform. With the ability to create automated campaigns you'll build brand loyalty and increase sales. All customer data will be automatically accessible directly within the Snaptown platform.

Ordering Management System
We'll provide you with a tablet where you can accept and track all your orders. Update your menu on the fly and setup custom promotions with our built-in tools.


24-7 Support
 
We've worked hard to make our platform easy to use but rest assured that our team is always available to answer any questions you may have. We'll also provide in-depth training materials to help you hit the ground running.



Social Ordering
Allow customers to order directly from Facebook with a custom-built Facebook ordering app.