Making Sense of your payments
EDGE, OUR CASH DISCOUNTING PROGRAM, IS SIMPLE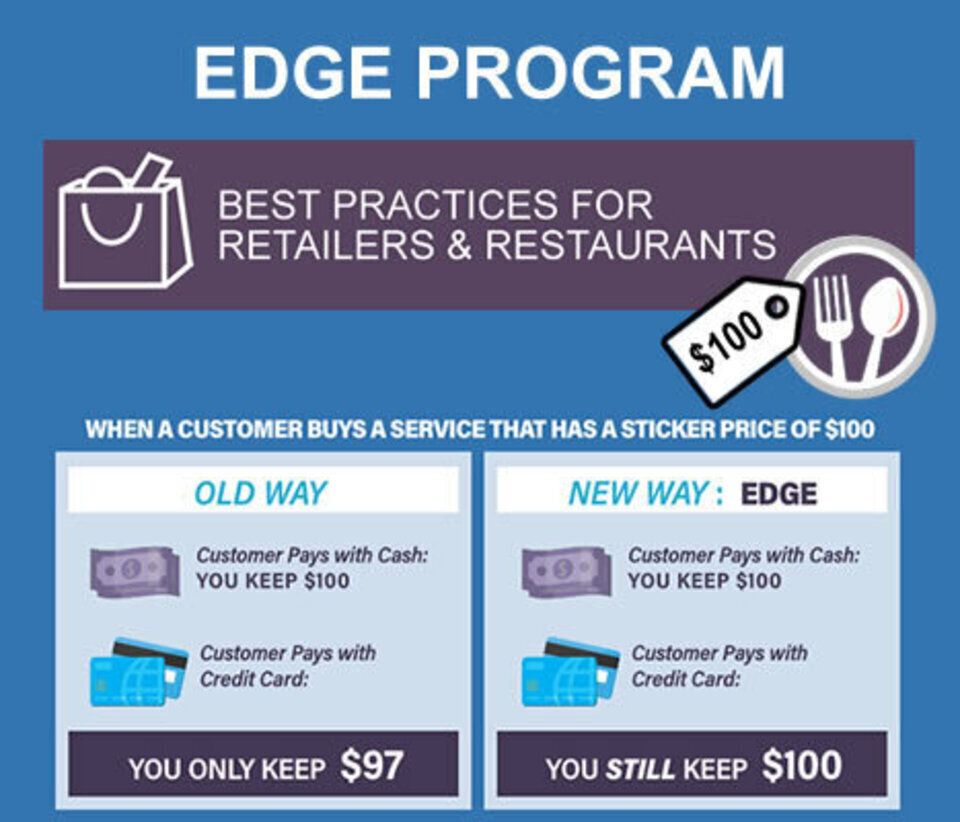 We provide you with what you need
free signage explaining the program to your customers.

free Edge Cash Discounting software

free equipment options.
What Edge Cash Discounting eliminates
no monthly or annual costs

no statement fee

no batch header fee

no PCI compliance fee

no contract commitment
Equipment
Our Edge Cash Discounting program works on many POS solutions to meet your business needs and we even offer free POS equipment if needed.

No Confusing Customer Receipt
When your customer checks out at the point-of-sale, our EDGE software knows, in real time, how to adjust the transaction to offset any costs. This adjustment is called the Cash Discount adjustment.
This Cash Discount adjustment means, your customer is providing you the same profit margins, whether they pay in cash or not. It doesn't get any easier than that.You continue to price all of your merchandise assuming cash payment. If you have been charging your customers a higher price than you would like to charge because you knew many would pay with plastic, you can now offer the cash discount pricing on all advertised pricing.  This would make your advertised pricing more competitive and attractive to the consumer without costing you a dime.